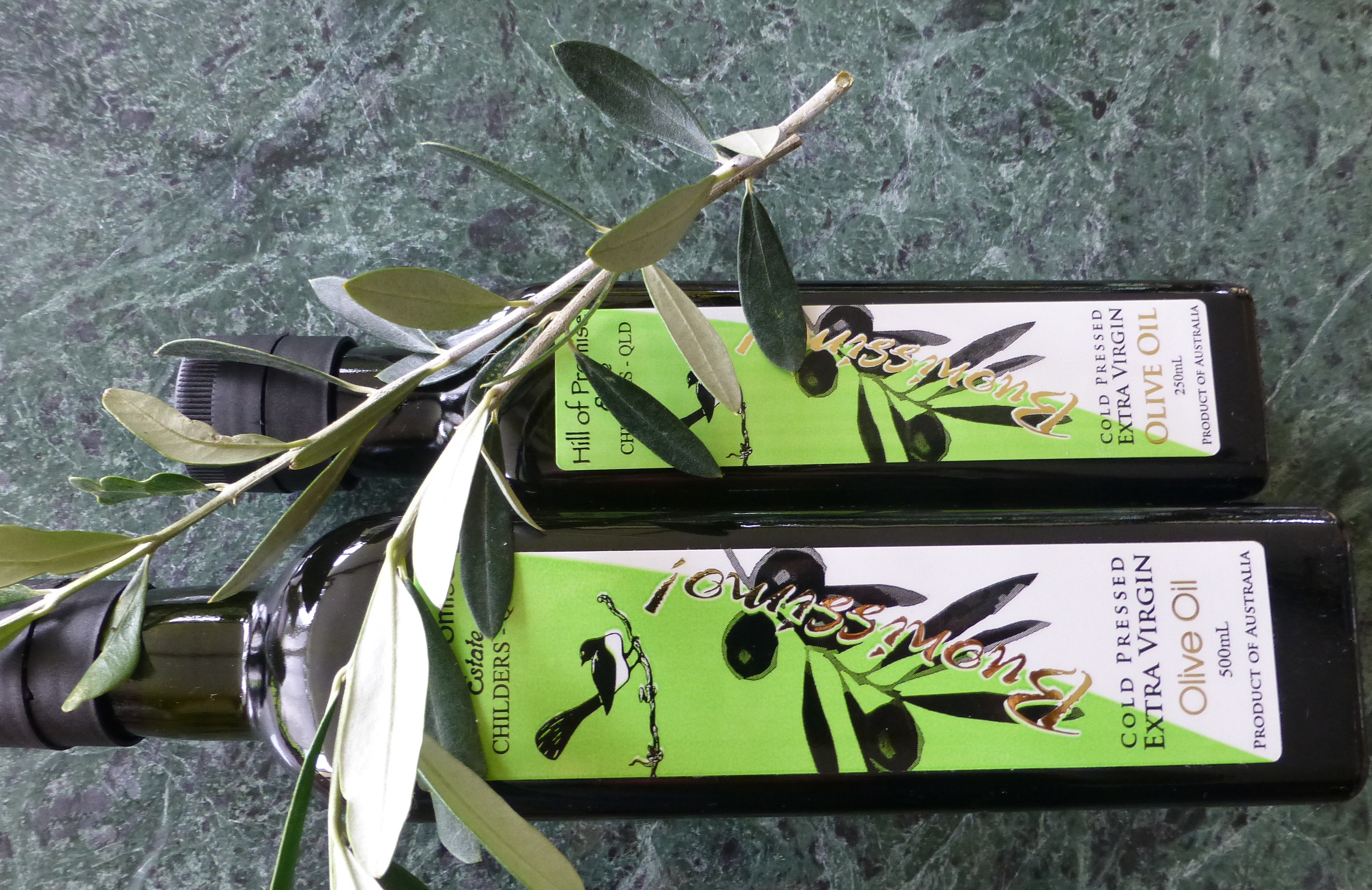 ciao tutti!   A big welcome to all the visitors travelling around our area. 
Plenty of space for parking on the winery block.
CELLAR DOOR OPEN TODAY MON 18TH OCT 10AM -4PM FOR TASTINGS & SALES  Still preservative-free, still delicious, still made with pride, passion and respect for tradition.  All made here on the Hill from go to whoa.   4126 1311       4126 3470  0408 875 305     www.hillofpromise.com  e:mangohillcottagebb@bigpond.com    #pridepassionrespectfortradition  We've bought in and bottled Extra Virgin Olive Oil from the South Burnett and it's  back at the Cellar Door.  So delicious in every which way…. in your favourite salad, in salad dressings,  drizzling over any vegetables for roasting,  and of course for pan frying. 
$9.50 –  250mL     $15  –   500mL       buonissimo!!  
The Perfect Stop-Over Point to
Explore South East Queensland
Located at our winery - Hill Of Promise!
Situated half-way between Brisbane & Rockhampton
40 minutes to Bundaberg
50 minutes to Maryborough
30 minutes to Woodgate beach
60 minutes to Hervey Bay & Departure points for Fraser Island & Lady Elliott Island
2.25 hours to 1770 - The departure point for Lady Musgrave Island