ACCOMMODATION CHILDERS - QUEENSLANDER STYLE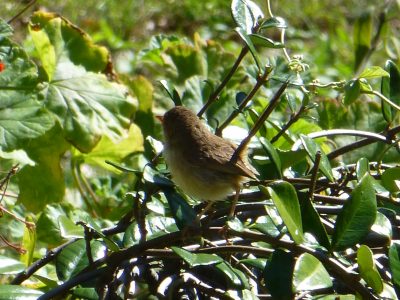 SAT 28 TH NOV  2020
BED & BREAKFAST COTTAGES
Although the Cottages are CLOSED AT PRESENT  due to ramifications of CORONAVIRUS, we can still share some precious moments via photos both past and present.
#lovewherewelive #accommodationwithsoul
An explanation for our wonderful loyal guests:  
With the complex developments relating to the spread of COVID19, we have made the very difficult decision to remain closed for the foreseeable future.  We have been operating for 22 years and understandably this is quite heart-breaking but necessary.
We know that prospective guests are totally understanding of the heartache involved in reaching this decision. 
When we do re-open, we will definitely share the news on this HOME PAGE.
WHAT'S HAPPENING IN & AROUND THE CELLAR DOOR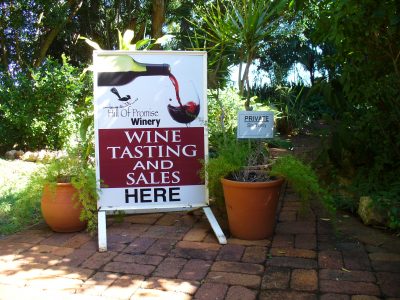 ciao tutti!
CELLAR DOOR OPEN again .....
TODAY SAT 28 NOV  11AM -4PM for Tastings and Sales.
Maria - TLCR -  0408 875 305
Terranzo - 0428 796 055
********************************************
COVID SAFE PROCEDURES IN PLACE
Thank you everyone for your co-operation and compliance.
Don't forget that we do mail orders.  It's as simple as a quick phone call.
The Little Cellar Rat  could be working anywhere between winery- cellar door and garden so give a quick call if you can't raise her.    
Plenty of parking for vans, trailers and 4 wheel drives in the winery block. Come on up to the Cellar door nestled in the verandah of our Queenslander.  Breathe in the intoxicating perfume of the Yesterday, today and tomorrow.  Just brilliant!
 Go to our  NEWS page for the previous recipes and suggestions of matchings of our wines with various dishes.
Ph: 0408 875 305   4126 1311  4126 3470
e -mangohillcottagebb@bigpond.com
www.hillofpromise.com
#buylocal #shoplocal #preservativefreewines #winesmadewithprideandpassion
WHAT'S HAPPENING IN THE WINERY IN & AROUND THE BARRELS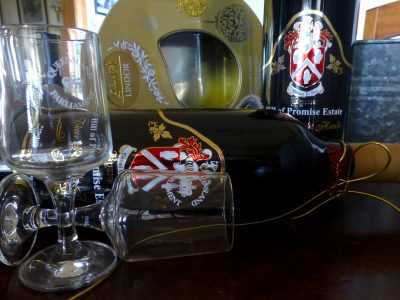 We're particularly proud of our current 3 RIGHT HANDS FORTIFIED RED (.....Previously known as 'PORT')
It is made purely from shiraz grapes, was a small parcel that we put into both American and French Oak barrels 17 years ago. We kind of left it to its own devices!
Meanwhile it sat and matured and developed wonderful raisiny aromas and flavours.  The angels certainly had their share over the decades and rightly so!!
It's syrupy and concentrated and available for your enjoyment now just on its own, or with an equally mature cheese and muscatel grapes.... or maybe some wickedly dark chocolate. 
Another great gift idea for Christmas or any other significant occasion.
Just  give the LITTLE CELLAR RAT a call to place an order.
 0408 875 305     07 4126 1311
or
07 4126 3470 mangohillcottagebb@bigpond.  
www.hillofpromise.com
National parks, picturesque coast lines and the Great Barrier Reef on our door step, Mango Hill Cottages in Childers is the perfect stop-over point for a night or 2 to explore, read more...
Curious to find out more about what is happening in the winery and in our region in general ????? read more
We wonder why we haven't stayed before this!
Often the nicest places are in your own back yard.  How true!  CHILDERS  is such a green hinterland and, as it is just a hop and a skip from Bundaberg, a great place to escape the work-a-day week.  Priceless wonders at hand... a starry sky and a fingernail moon.  Charles and Melinda BARGARA  May 2019
The reason for my stay was business related but staying here was a bonus I had not expected!  read more...
Rustic scenery, good wine, beautiful Queensland weather...
What more do you need for a great getaway!

Welcome to Mango Hill Cottages & Hill Of Promise Winery. Mango Hill Cottages is a Bed & Breakfast establishment offering unique accommodation near Childers, Queensland, Australia.
Hill Of Promise Winery is the perfect holiday attraction while visiting the area. Wine tastings at the cellar door are free so bring along a picnic basket - or even something as simple as a loaf of crusty bread and cheese- to enjoy after a tasting.
Childers, ideally placed half-way between the regional towns of Maryborough and Bundaberg, is on the Bruce Highway, three and a half hours drive North of Brisbane, making it perfectly situated to explore the beauty of South East Queensland.
Mango Hill Cottages offers private accommodation with the cosiness of your own timber cottage where you will enjoy the warmth of traditional, country hospitality at the same time.
Relax and unwind amidst a peaceful rural setting...
We love our little patch of the planet and we would love to share it with you - even if only for a slice of time!
Call us now on 0408 875 305 to enquire or make a booking - we look forward to welcoming you as our guest!

GUEST REVIEWS
OUR SECOND STAY AND JUST AS NICE
HI MARY AND TERRY
This was our second stay here and just as wonderful as our first.
You have thought of everything.
Well done!
J and W North Queensland. 28 Jan 2016
A CLEAR SKY AND A FULL MOON
HI MARY AND TERRY
Hi Mary. Your cottage is a very quiet and calm place. We really enjoyed our stay. Watching the full moon from the front verandah was a highlight.
G and R RICHLANDS 25 January 2016
A GREAT STAY, MARY!  Please thank your neighbour for the brilliant fire display.  Great night-time viewing from the front verandah! M and N  BRISBANE  01 May 2017
I'LL BE BACK.... I really needed some 'me-time'. Thanks Mary and Terry for making my stay comfortable and relaxing. The cottage is wonderful and inviting… I'll definitely be back!   Bec.  BUNDABERG  01 MAY 2017  
TOTALLY ENJOYABLE! We thoroughly enjoyed our stay.  Mary has thought of everything. S and M  GOLD COAST MAY 2017
HEAVEN IS A LOVED ONE AND BOOKS TO SAVOUR! We all lead such busy lives and the chance to disregard the time, sleep when you want, talk and read and laze about with a bottle of wine and a good read. A Queenslander verandah with a view to  green hills and fat cattle grazing, the occasional birdsong and perfume from the lush garden … just the ingredients for a salve for the soul. Thanks Mary and Terry. Deon and Gabrielle  January 2018   North Burnett.
WE'RE BACK! Have enjoyed staying on a previous occasion. Got the chance to come back again. Thoroughly enjoyed it all over again:  timber floors, hand crafted furniture, breakfast on the verandah, all the elements of a lovely chance to r-e-l-a-x.  The complimentary port was the finishing touch! Scott and Lilliana   March 2018
JUST WHAT WE NEEDED .... AND NOT TOO FAR AWAY! Busy, busy, self-employed, needed a break but not too far. This ticked all the boxes! Thanks, Mary and Terry. Ahhhhh… ready to face another week. Nancy and Graham.  H Bay. January 2018
Relaxing... tranquil. Thank you, Mary and Terry, for such a lovely stay.  It's been so relaxing and very tranquil. L and C  April 2018   H Bay.
IT'S JUST SO NICE! Thoroughly enjoyed our stay at 'Mango Hill BNB'. It was everything we expected and more. Breakfast on the front verandah, that very calming outlook, happy cows on the hill - we lead busy lives and this was a much needed r-e-l-a-x. Slept soundly.  We'll be back. K.G   TOOWOOMBA  MAY 2018
WE WANTED SOMEWHERE SPECIAL FOR SOMETHING SPECIAL AND IT WAS!
Hectic lives, busy jobs, kids..... need somewhere not too far away but relaxing.  Quick phone call to Mary had a few plans put in place. We both enjoyed some 'just us' time.  Wine tasting,  easy meal on the verandah watching the night sky.  Hmmm.... life's pretty darn good.  Thanks, Mary and Terry.
M and J  Fraser Coast Jan 2019
We came, we stayed , we relaxed.
It's been a challenging year and we needed 'a bit of country' to re-calibrate the heart and soul.  The cottages were just the salve needed.  We used them as a haven to come back to each evening after setting out each day to 'happen up' the beauty of this part of Queensland. don't underestimate what a steamer chair on a verandah overlooking green hills can do for you.  Nerida and Glen  May 2019  BRISBANE
The Perfect Stop-Over Point to
Explore South East Queensland
Located at our winery - Hill Of Promise!
Situated half-way between Brisbane & Rockhampton
40 minutes to Bundaberg
50 minutes to Maryborough
30 minutes to Woodgate beach
60 minutes to Hervey Bay & Departure points for Fraser Island & Lady Elliott Island
2.25 hours to 1770 - The departure point for Lady Musgrave Island