Mango Hill Cottages & Hill Of Promise Winery
Complimentary Breakfast
Private Cottage
Double From $150 Per Night
Free Wine Tasting!
QUEENSLANDER STYLE - TIMBER COTTAGES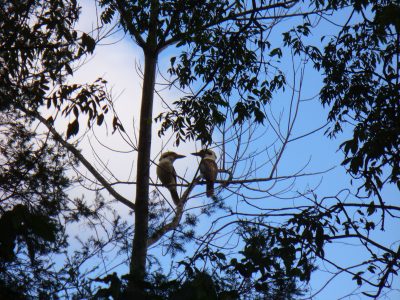 Our extensive plantings of trees and shrubs make this a haven for birds. A family of kookaburras that hatched here some years ago return on a daily basis.  Their chorus of rib-tickling song just makes our mornings and guarantees a wonderful start to the day.
This little patch of country life is just the ticket for a relax-and-recharge!
Email Maria the Little Cellar Rat to book a cottage.  
mangohillcottagebb@bigpond.com
0408 875 305
#thisisqueensland
#bestplaceonearth
WHAT's HAPPENING IN & AROUND THE CELLAR DOOR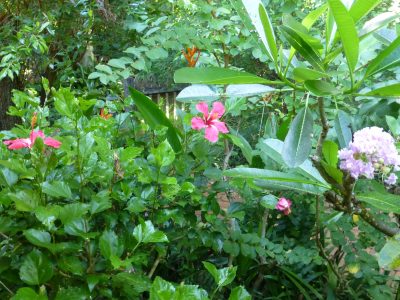 The last of the jacaranda blooms are sprinkling our front garden with nature's confetti.  
Bring something to enjoy for an early or late lunch with a glass or bottle of HILL OF PROMISE WINES. Still preservative-free, made with pride and passion.  Good plunger coffee on offer too - certo! 
OPEN 7 DAYS   10AM - 4PM   BUT CALL FIRST..... just to be sure!
Phone Maria TLCR 4126 1311  4126 3470   0408 875 305
#tastebundaberg #southerngreatbarrierreef #thisisqueensland #knowjusttheplace
OUR WINES...PRESERVATIVE FREE - VEGAN FRIENDLY - ARTISAN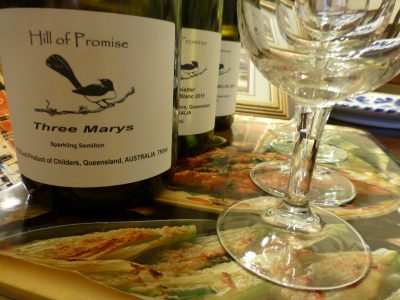 We're spoilt for choice when it comes to summer salads with anything from 'greens' to form the  basis, right through to all the starches - pasta, rice, quinoa, couscous. Don't forget that fresh herbs and your own, artisan homestyle dressing really make the difference.
Pairing those delicious salads is easy when you have any of our  whites to choose from.
TWO FAT FROGS SEMILLON   2017
THREE MARYS SPARKLING SEMILLON   2016
ELLA'S PRIDE SWEET CHARD/MUSCAT   2014
HILL OF PROMISE CELLAR DOOR
 4126 1311   4126 3470   0408 875 305  
mangohillcottagebb@bigpond.com
National parks, picturesque coast lines and the Great Barrier Reef on our door step, Mango Hill Cottages in Childers is the perfect stop-over point for a night or 2 to explore, read more...
Curious to find out more about what is happening in the winery and in our region in general ????? read more
IT'S JUST SO NICE!
We really needed a break, just a day or two away from our busy lives and this was just the place. It was more than we expected... breakfast on the front verandah, cows grazing on the hill. We slept soundly!  We will be back.  K.G.  Toowoomba May 2018
The reason for my stay was business related but staying here was a bonus I had not expected!  read more...
Rustic scenery, good wine, beautiful Queensland weather...
What more do you need for a great getaway!

Welcome to Mango Hill Cottages & Hill Of Promise Winery. Mango Hill Cottages is a Bed & Breakfast accommodation establishment situated just south of Childers, Queensland, Australia.
Hill Of Promise Winery is the perfect holiday attraction while visiting the area. Wine tastings at the cellar door are free so bring along a picnic basket - or even something as simple as a loaf of crusty bread and cheese- to enjoy after a tasting.
Childers, ideally placed half-way between the regional towns of Maryborough and Bundaberg, is on the Bruce Highway, three and a half hours drive North of Brisbane, making it perfectly situated to explore the beauty of South East Queensland.
Mango Hill Cottages offers the chance to escape to the private cosiness of your own timber cottage and enjoy the warmth of traditional, country hospitality at the same time.
Relax and unwind amidst a peaceful rural setting...
We love our little patch of the planet and we would love to share it with you - even if only for a slice of time!
Call us now on 1800 816 020 or 0408 875 305 to enquire or make a booking - we look forward to welcoming you as our guest!

GUEST REVIEWS
OUR SECOND STAY AND JUST AS NICE
HI MARY AND TERRY
This was our second stay here and just as wonderful as our first.
You have thought of everything.
Well done!
J and W North Queensland. 28 Jan 2016
A CLEAR SKY AND A FULL MOON
HI MARY AND TERRY
Hi Mary. Your cottage is a very quiet and calm place. We really enjoyed our stay. Watching the full moon from the front verandah was a highlight.
G and R RICHLANDS 25 January 2016
A PLACE FOR POETRY!!
One of our best stays
In so many ways,
Our days in December
Will be ones to remember.
Thank you Mary and Terry.
I and L. Gold Coast Dec 2015-12-15
A GREAT STAY, MARY!  Please thank your neighbour for the brilliant fire display.  Great night-time viewing from the front verandah! M and N  BRISBANE  01 May 2017
I'LL BE BACK.... I really needed some 'me-time'. Thanks Mary and Terry for making my stay comfortable and relaxing. The cottage is wonderful and inviting… I'll definitely be back!   Bec.  BUNDABERG  01 MAY 2017  
TOTALLY ENJOYABLE! We thoroughly enjoyed our stay.  Mary has thought of everything. S and M  GOLD COAST MAY 2017
HEAVEN IS A LOVED ONE AND BOOKS TO SAVOUR! We all lead such busy lives and the chance to disregard the time, sleep when you want, talk and read and laze about with a bottle of wine and a good read. A Queenslander verandah with a view to  green hills and fat cattle grazing, the occasional birdsong and perfume from the lush garden … just the ingredients for a salve for the soul. Thanks Mary and Terry. Deon and Gabrielle  January 2018   North Burnett.
WE'RE BACK! Have enjoyed staying on a previous occasion. Got the chance to come back again. Thoroughly enjoyed it all over again:  timber floors, hand crafted furniture, breakfast on the verandah, all the elements of a lovely chance to r-e-l-a-x.  The complimentary port was the finishing touch! Scott and Lilliana   March 2018
JUST WHAT WE NEEDED .... AND NOT TOO FAR AWAY! Busy, busy, self-employed, needed a break but not too far. This ticked all the boxes! Thanks, Mary and Terry. Ahhhhh… ready to face another week. Nancy and Graham.  H Bay. January 2018
Relaxing... tranquil. Thank you, Mary and Terry, for such a lovely stay.  It's been so relaxing and very tranquil. L and C  April 2018   H Bay.
IT'S JUST SO NICE! Thoroughly enjoyed our stay at 'Mango Hill BNB'. It was everything we expected and more. Breakfast on the front verandah, that very calming outlook, happy cows on the hill - we lead busy lives and this was a much needed r-e-l-a-x. Slept soundly.  We'll be back. K.G   TOOWOOMBA  MAY 2018
The Perfect Stop-Over Point to
Explore South East Queensland
Located at our winery - Hill Of Promise!
Situated half-way between Brisbane & Rockhampton
40 minutes to Bundaberg
50 minutes to Maryborough
30 minutes to Woodgate beach
60 minutes to Hervey Bay & Departure points for Fraser Island & Lady Elliott Island
2.25 hours to 1770 - The departure point for Lady Musgrave Island