Mango Hill Cottages & Hill Of Promise Winery
Complimentary Breakfast
Private Cottage
Double From $150 Per Night
Free Wine Tasting!
Wine Club
Keep up to-date with everything going on and get amazing deals with our Wine Club
Here at Hill of Promise we are proud to offer you unique access to our Wine Club. This really is the best way to find out everything that is going on with us! From new wines, to special offers, our wine club offers it all!
All it takes is your Name and Email address and you will get our newsletter in your inbox as soon as we release it! So why not hear a little more from Hill of Promise and our bin ends, special sparkling wines and wine club member events?
Wine tastings are FREE at the Cellar Door For Individuals
Special members events
Discounts and Bin Ends
Unique sparkling wines
Keep up-to-date with one of Queensland's most exciting Wineries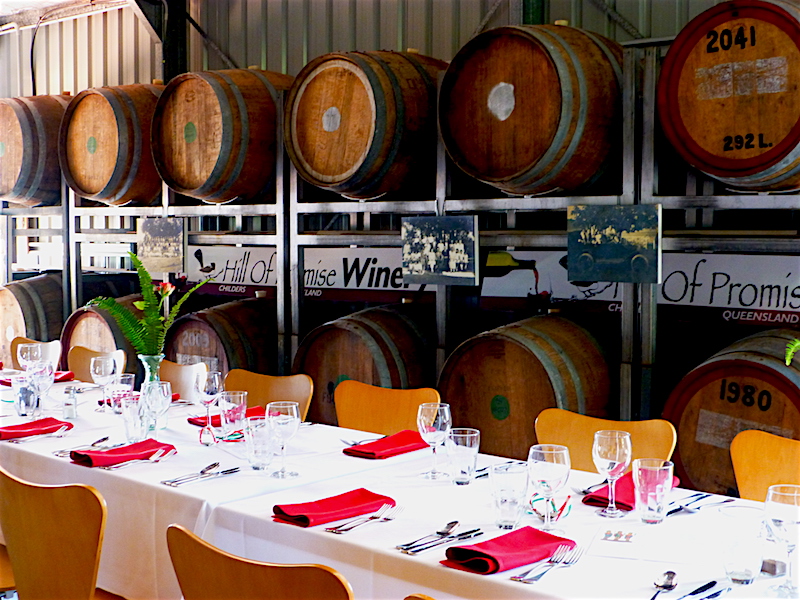 Under the Liquor Act 1992, It is against the law to sell or supply alcohol to, or to obtain alcohol on behalf of, a person under the age of 18 years. For more specific legislation visit our Liquor Licensing Acts page
The Perfect Stop-Over Point to
Explore South East Queensland
Located at our winery - Hill Of Promise!
Situated half-way between Brisbane & Rockhampton
40 minutes to Bundaberg
50 minutes to Maryborough
30 minutes to Woodgate beach
60 minutes to Hervey Bay & Departure points for Fraser Island & Lady Elliott Island
2.25 hours to 1770 - The departure point for Lady Musgrave Island