Mango Hill Cottages & Hill Of Promise Winery
Complimentary Breakfast
Private Cottage
Double From $150 Per Night
Free Wine Tasting!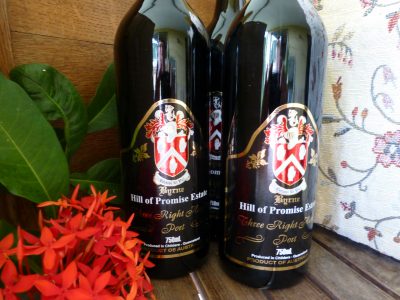 Terranzo the winemaker is equally proud of his Irish heritage as he is of his Sicilian! That's one reason, twenty years ago, we named our THREE RIGHT HANDS FORTIFIED RED formerly PORT (the name PORT has been taken from use unless of course it is made in OPORTO -PORTUGAL) taking the idea from the BYRNE FAMILY CREST. The Little Cellar Rat is just as proud of her Irish heritage with grandparents from County Waterford and country Armagh. HAPPY SAINT PATRICK'S DAY TO US ALL!!
The Perfect Stop-Over Point to
Explore South East Queensland
Located at our winery - Hill Of Promise!
Situated half-way between Brisbane & Rockhampton
40 minutes to Bundaberg
50 minutes to Maryborough
30 minutes to Woodgate beach
60 minutes to Hervey Bay & Departure points for Fraser Island & Lady Elliott Island
2.25 hours to 1770 - The departure point for Lady Musgrave Island