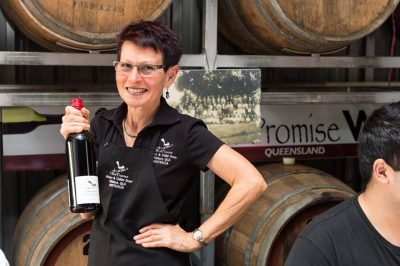 ciao tutti!  Bit of a cool change and a westerly here on the Hill this morning but still it's a gorgeous Spring day to be out and about discovering the region.
CELLAR DOOR OPEN TODAY SAT 26 SEPT 10AM -4PM
4126 1311  4126 3470   0408 875 305
Terranzo the Winemaker and Maria the Little Cellar Rat are ready with COVIDSAFE PLANS in place to welcome you for a tasting of our delicious, preservative-free wines, fortifieds and liqueurs. 
The Perfect Stop-Over Point to
Explore South East Queensland
Located at our winery - Hill Of Promise!
Situated half-way between Brisbane & Rockhampton
40 minutes to Bundaberg
50 minutes to Maryborough
30 minutes to Woodgate beach
60 minutes to Hervey Bay & Departure points for Fraser Island & Lady Elliott Island
2.25 hours to 1770 - The departure point for Lady Musgrave Island