Accommodation Childers - Bed and Breakfast Cottages
MON 4TH JANUARY 2021
The BNB closed once COVID19 hit and we have not yet re-opened.
Maria the Little Cellar Rat has had hand surgery which, as you can imagine, has its own challenges!   
We appreciate your understanding in this matter and will definitely post both here and on our HOME PAGE when we are open once more to take bookings.
THE FOLLOWING INFORMATION IS
accurate for PRE-COVID19 
**********************************************************************************************************************
Mango Hill Cottages - B & B accommodation at Hill Of Promise Winery & Cellar Door.
Enjoy the chance to escape, relax and unwind in private accommodation - your own Queenslander style timber cottage.
Enjoy a complimentary breakfast with Vegan and Gluten Free options available.
Even if it is just for a short time (Mary and Terry welcome overnight guests) take the opportunity to change pace and share what Mary and Terry enjoy every day. You will no doubt find that one night is not enough and decide to extend to two or three!
The cottages suit someone travelling solo, couples, three guests and children are welcomed by arrangement.
Inside Your Cottage…
Each cottage has been tastefully outfitted to create a warm, welcoming and relaxed atmosphere with pine and silky oak furniture and stocked with thoughtful extras to ensure you feel a little pampered.
Timber floors, patchwork covers, cotton sheets, cotton or wool blankets, blue and white china, timber furniture reflecting the history of the district - all conspire to offer a haven for guests who want to escape, offering accommodation for all types of travellers and visitors to the area. There's often a local story connected with a piece of furniture and hosts Mary and Terry enjoy sharing these gems.
The front veranda is the perfect spot to settle into a comfortable chair. Marvel at the wonder of the starlit sky (no competition  from street lights out here) or the beauty of the sunset with your favourite tipple in your hand (or a complimentary glass of Mary and Terry's own Hill of Promise Three Right Hands fortified) and let the fresh country air wash over you. In spite of the prolonged dry, there is always something of interest in the garden.... the pecans are coming into flower as is the old Date Plum.
Rise in the morning to a delightful extended continental breakfast with  provisions all in your cottage. Mary's SPECIAL BREAKFAST PRUNES are a treat.  She has had many requests to share the recipe and of course, obliges!  Wake up as early, or as late as you please.
Take advantage of our Queensland climate and enjoy this first meal of the day on the front verandah. The birdlife varies according to the season and invariably includes cheeky Mr Willy Wagtail. A pair of GREY SHRIKE THRUSHES have taken up residence here and their song is truly remarkable. Autumns means the Spangled Drongo with his shiny black coat puts on his rather dazzling performance, mimicking other birds.
Vegan and Gluten free options are available on request.
We've responded to a particularly hot summer with air-conditioning for those who choose to use it, but often the cool northerly and easterly breezes do what they do best!
It is reverse-cycle so there's no worry about chilly nights.
Our entire property - cottages, verandahs, gardens, winery, cellar door and surrounds are all SMOKE FREE.
And don't forget.... the Cellar Door for HILL OF PROMISE WINERY operated by hosts MARY AND TERRY (or TERRANZO THE WINEMAKER & MARIA THE LITTLE CELLAR RAT) is just a few paces from your cottage. Come up for a tasting, pick up a bottle or two, load up a platter with some easy grazing deli items and settle in for the afternoon or evening... without worrying who is going to drive home! 
We continue to follow our philosophy of preservative-free, traditional style wines, sparkling and fortified with no milk, egg or fish products used in the process.
Give Mary a call to make a booking:  1800 816020 or 0408 875 305        e:  mangohillcottagebb@bigpond.com
A sneak peek below….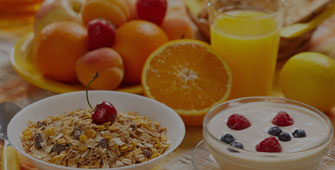 COMPLIMENTARY BREAKFAST
Vegan & Gluten Free options
are available on request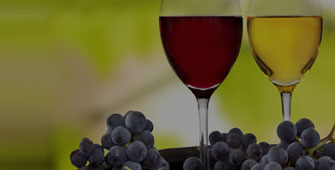 SPECIAL RATES...
Single from $120 per Night
Double from $150 per Night
Twin from $170 per Night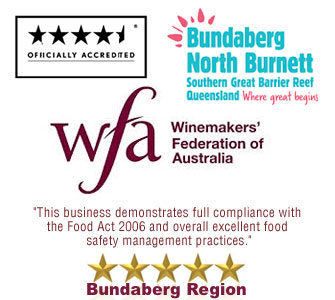 The Perfect Stop-Over Point to
Explore South East Queensland
Located at our winery - Hill Of Promise!
Situated half-way between Brisbane & Rockhampton
40 minutes to Bundaberg
50 minutes to Maryborough
30 minutes to Woodgate beach
60 minutes to Hervey Bay & Departure points for Fraser Island & Lady Elliott Island
2.25 hours to 1770 - The departure point for Lady Musgrave Island