Mango Hill Cottages & Hill Of Promise Winery
Complimentary Breakfast
Private Cottage
Double From $150 Per Night
Free Wine Tasting!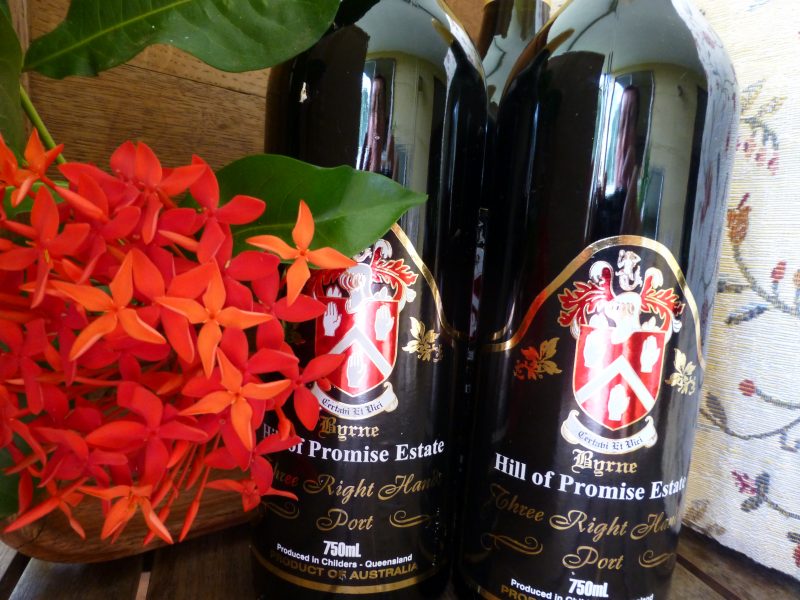 Fortified Red made in Childers now back in stock
The HILL OF PROMISE ever-popular FORTIFIED RED was sold out at NEW YEAR but guess what,  Terranzo the wine maker has been busy bottling and it's back in stock. 
How to order
It's a simple process to order our wines.
Give us a buzz on 1800 81 60 20 to place your order.
Or fill out our online form
Or come and visit us at the Cellar Door (07 4126 3470)
The Perfect Stop-Over Point to
Explore South East Queensland
Located at our winery - Hill Of Promise!
Situated half-way between Brisbane & Rockhampton
40 minutes to Bundaberg
50 minutes to Maryborough
30 minutes to Woodgate beach
60 minutes to Hervey Bay & Departure points for Fraser Island & Lady Elliott Island
2.25 hours to 1770 - The departure point for Lady Musgrave Island