Mango Hill Cottages & Hill Of Promise Winery
Complimentary Breakfast
Private Cottage
Double From $150 Per Night
Free Wine Tasting!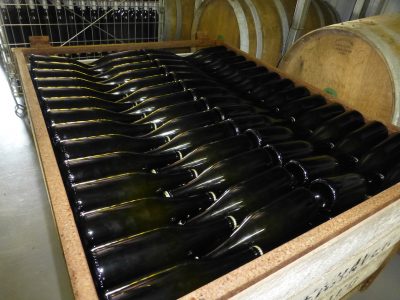 Remember the Princesses in the Tower I wrote about in early September (well, that's how I described the secondary fermentation stage of our latest 3 Marys Sparkling) One of the exciting times in the winery is progressive testing by TERRANZO THE WINERMAKER and the CELLAR RAT. The crown seal is carefully prised off, the contents are carefully poured into the glass….. it's like a mini-fireworks, only better. Fine streams of pearly bubbles escape to the surface and wink at you. You take a sip…. mamma mia, deliciosa!! Back to sleep for another 4 weeks, final beauty treatment and release in December. sogni d'oro!!
The Perfect Stop-Over Point to
Explore South East Queensland
Located at our winery - Hill Of Promise!
Situated half-way between Brisbane & Rockhampton
40 minutes to Bundaberg
50 minutes to Maryborough
30 minutes to Woodgate beach
60 minutes to Hervey Bay & Departure points for Fraser Island & Lady Elliott Island
2.25 hours to 1770 - The departure point for Lady Musgrave Island