Mango Hill Cottages & Hill Of Promise Winery
Complimentary Breakfast
Private Cottage
Double From $150 Per Night
Free Wine Tasting!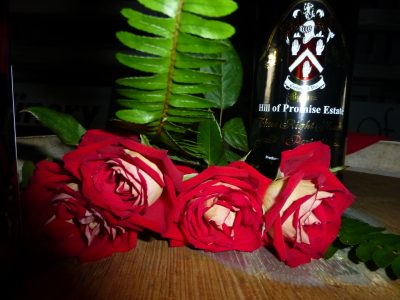 Come and celebrate WINTERFEAST with us here @ HILL OF PROMISE WINERY.  What's WINTERFEAST?  It's  Queensland's newest culinary tourism product for the Bundaberg Region and it celebrates  authentic farm gate to plate dishes from Australia's food bowl.
We are excited to be part of this  two-week event with  'TASTINGS ON THE TERRACE' on MONDAY  (YES! MONDAY ) 11TH JULY 2016 starting at noon and finishing around 3pm.
Take advantage of our gorgeous winter weather to enjoy a casual, light 2 course lunch with a distinctly Italian theme in the ambience of a local working winery.
Guests can purchase tickets $45.00 pp through www.winterfeast.com.au.
For more info visit  bundabergnorthburnett.org
Sunday's ITALIAN LONG LUNCH IN THE WINERY on Sunday 1st May took me back to my grandfather's house at the back of the 'Valley Cafe'. I was an 11-year old boy again, seated at the long table…. starched white table cloth, delicious food, lively conversation.
Mary and I welcomed our guests in the traditional Italian way ( you will have to come to our next function to find out what that is!)
All in all, a totally wonderful way to celebrate my Sicilian heritage and the best of all things Italian with friends both old and new. Graze tutti! Alla prossima! TERRANCE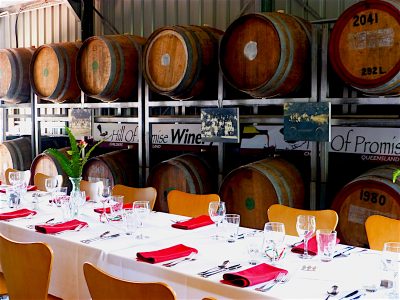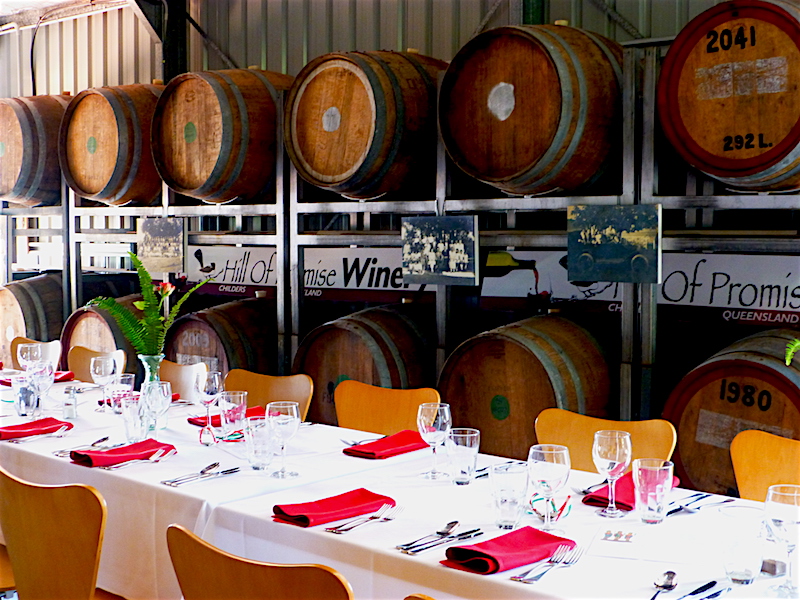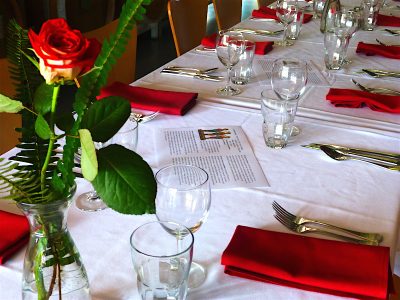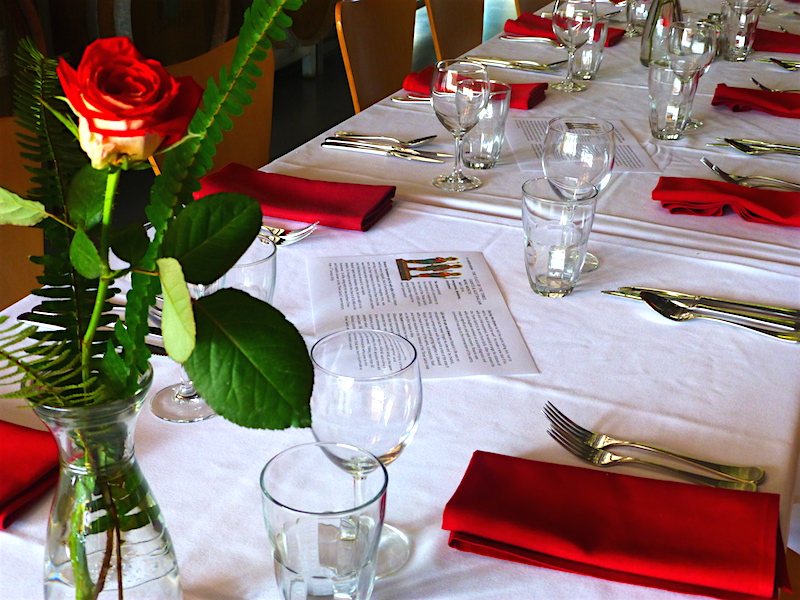 The Perfect Stop-Over Point to
Explore South East Queensland
Located at our winery - Hill Of Promise!
Situated half-way between Brisbane & Rockhampton
40 minutes to Bundaberg
50 minutes to Maryborough
30 minutes to Woodgate beach
60 minutes to Hervey Bay & Departure points for Fraser Island & Lady Elliott Island
2.25 hours to 1770 - The departure point for Lady Musgrave Island