Mango Hill Cottages & Hill Of Promise Winery
Complimentary Breakfast
Private Cottage
Double From $150 Per Night
Free Wine Tasting!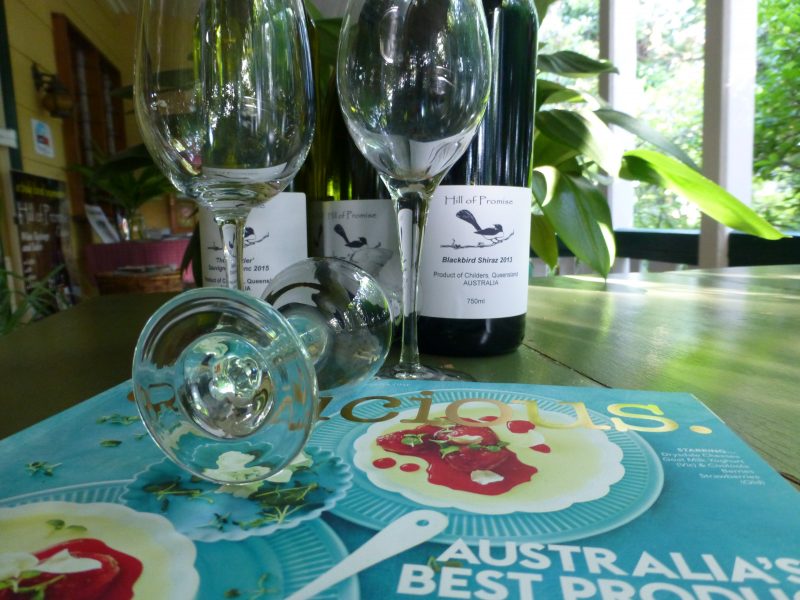 We love this sub-tropical paradise and the long summer that goes with it but ….. you can have too much of a good thing! An old Queenslander with wide verandahs and shady trees does offer some respite. Come on out and see what we mean! HILL OF PROMISE CELLAR DOOR open 10am – 4pm On the h'way 4km south of Childers Village. If you're planning a special trip over, perhaps give us a call 07 4126 3470 e: mangohillcottagebb@bigpond.com Ciao!
The Perfect Stop-Over Point to
Explore South East Queensland
Located at our winery - Hill Of Promise!
Situated half-way between Brisbane & Rockhampton
40 minutes to Bundaberg
50 minutes to Maryborough
30 minutes to Woodgate beach
60 minutes to Hervey Bay & Departure points for Fraser Island & Lady Elliott Island
2.25 hours to 1770 - The departure point for Lady Musgrave Island