3 CHEERS for 3 RIGHT HANDS!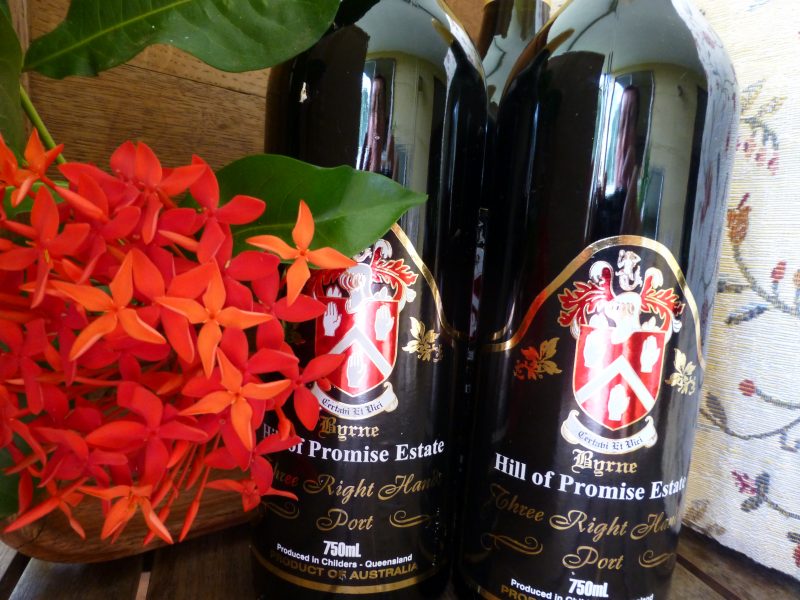 Fortified Red made in Childers now back in stock
The HILL OF PROMISE ever-popular FORTIFIED RED was sold out at NEW YEAR but guess what,  Terranzo the wine maker has been busy bottling and it's back in stock. 
How to order
It's a simple process to order our wines.
Give us a buzz on 1800 81 60 20 to place your order.
Or fill out our online form
Or come and visit us at the Cellar Door (07 4126 3470)